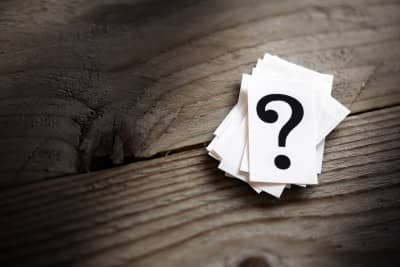 When screening prospective tenants, there are a few key things you can look for. It's important to find someone who will be reliable throughout the tenancy and won't cause undue stress. This checklist will help you to figure out if the person you're considering is the right fit for your property. Here are five things you should look for in a new tenant:
Timely rent payments
The most basic requirement of a tenant is to pay rent. Following up late payments every month can create a stressful tenancy. Some landlords may wish to run a credit check or learn more about a tenant's income. However, this doesn't always provide a clear picture of what you can expect from them. For example, asking a prospective tenant for an employers' reference can tell you if they have a stable income, but it doesn't tell you anything about their rental history or dedication to paying bills on time.
The best way to learn if a tenant will pay rent on time is to request landlord references, ideally two or more. You can then ask those landlords if the tenant paid their rent on time, as well as any other bills or costs associated with the property. This will give you a more accurate indication of the tenant's attitude toward rental responsibilities.
Respect for the property
As a landlord, you will have invested a lot of time and money into your property. Any tenant you take on will need to respect your investment and keep the property in a suitable condition. This means keeping the property clean and causing no damage to any features or furniture provided. A tenant who does not clean regularly can cause a lot of potential damage to a rental property.
Before your tenant moves in, make it clear that you expect them to keep the property clean and presentable. Some tenants might not be aware that this includes heating and ventilating the house to avoid mould. Mould is a common issue between tenants and landlords, so make sure your tenant understands the importance this. By outlining your expectations before a contract is signed, you can gauge if the prospective tenant is ready to accept those responsibilities. You can also use their landlord references to learn if there has been any issues with cleanliness or broken items in previous properties.
Clear communication
A large number of issues between landlords and tenants stem from lack of communication. It is of the utmost importance that the tenant you choose will be clear, honest, and timely in their communication with you. The two of you will be in regular communication throughout the tenancy, and you don't want someone too intimidated to speak to you when something goes wrong. A good tenant will let you know if there's an issue with the property, and co-ordinate with you to get it fixed as soon as possible.
Clear communication also extends to property access during the tenancy. If there's an issue that needs to be fixed, the tenant needs to let you (and any professionals involved) know when they'll be at home. Reporting the problem isn't enough; the tenant needs to allow you to do your job and accommodate you when you need to be on the property.
Stability
Stability can be a great reference point for what you can expect from a tenant. Have a look at their rental and employment history; if they move often, you might be left with a vacant property sooner than you'd like. A stable tenant is more likely to rent long-term, pay bills on time, and maintain the property to an acceptable standard. However, it's important to remember that young professionals might not have a stable rental history due to living at home and in student accommodation.
If you're renting to a group of people, you might not want tenants to move in and out without your approval. For example, you might rent out a two-bedroom apartment to two friends. One person intends to stay long-term, but the second plans to leave after one year and let someone else take their place. This can be particularly common with student rentals. Some landlords are fine with this, others are not. Whatever you decide, it's best to let prospective tenants know your preferences before they sign.
Compliance with the tenancy agreement
By signing the tenancy agreement, your tenant is agreeing to abide by the rules that have been set by you and the relevant tenancy board. The two biggest reasons tenants don't follow a tenancy agreement are because they didn't read before signing or they didn't understand the terminology. In order to communicate clearly with your tenant, it's helpful to have minimal technical jargon in your agreement. However, a good tenant will ask about something they don't understand before signing. If possible, make sure that your tenant has read the agreement before signing. That way, you'll know if they have a responsible attitude about the tenancy.
If an issue arises between you and a tenant over the course of the rental period, the tenancy agreement will be crucial in the resolution. If the tenancy agreement doesn't state anything on the topic, the tenant can't be expected to know your preferred approach. However, listing your preferences in the tenancy agreement ensures that the tenant must abide by your rules throughout the rental period.
Are you a landlord with a property to let? At Proper Local, we offer a range of services that will minimise your stress and find the right tenant for your property. We also offer free rental valuations in E14 postcodes. Check out our landlord services page to see what we can do for you, or contact us for more information.