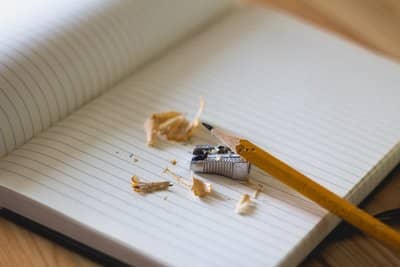 Canary Wharf is primarily known as a centre of business excellence. However, it is also a fantastic area for schools. Canary Wharf primary schools are among some of the best in London.
If you're thinking of moving to Canary Wharf or Poplar and you have school-aged children, you'll want to know what the best primary schools in E14 are. Without further ado, here's a guide to help you.
Canary Wharf Primary School Guide – Top Six
The following list features the finest schools in Canary Wharf, based on their most recent Ofsted results. They're usually oversubscribed, which is why it's a wise idea to move to a property within their catchment area, to boost chances of your child being accepted.
Bygrove Primary School
School information
Bygrove Primary School is located on Bygrove Street in Poplar, which is just north of Canary Wharf. The majority of students are Muslim, but the school is emphatically multi-faith in its admissions policy and accepts students from all religious backgrounds. All the admissions are handled by the LEA. Its Ofsted report claimed that it 'provided an outstanding education' for its students.
Catchment area
Bygrove Primary School is across the A1261 from Canary Wharf, and its catchment area extends around the Poplar area. There are several property options here. For example, it's possible to purchase a three-bedroomed home in a location like Chilcot Close for under £600,000, which is ideal for anyone working to a budget. There are also some great maisonettes and apartments in places like Cottage Street, with an average price being around £450,000.
If you prefer new-builds, you'll find some luxury apartments in this area too, such as Williamsburg Plaza in Canary Wharf. Expect to pay a little more for these – somewhere in the region of £750,000. Alternatively, prospective tenants may find it useful to know that the average rates for a two- or three-bedroomed apartment or house are £1,800 per month upwards.
Mayflower Primary School
School information
Those looking for primary schools in the E14 postcode should definitely consider Mayflower Primary. It's located on Upper North Street, which again, is just north of Canary Wharf. There are close to 400 students at the school, making it a moderately-sized establishment, and they accept children aged between 3 and 11. All admissions are handled by the London Borough of Tower Hamlets admissions team.
Catchment area
Mayflower Primary is conveniently placed near the East India Dock Road, and the surrounding streets have a range of properties on offer. Many parents seek homes near Bartlett Park, as it's a pleasant place to play ball games with children. However, these can be more costly, with a detached property here costing up to £950,000.
The good news is that there are bargains to be had if you look slightly further afield, with an average three-bedroomed apartment priced at around £400,000. And, if you prefer houses to flats, there are some excellent, relatively modern properties in locations like Grundy Street. There are also a few excellent rental properties in the area, with an average two-bedroomed flat being about £1,700 per month.
Culloden Primary School – A Paradigm Academy
School information
Culloden Primary School is on Dee Street, in Poplar. Its most recent Ofsted report was impressive; scoring 'outstanding' in every assessed area. The school became part of the Paradigm Academy in 2013 and as such, is well-funded; a fact which benefits its students. It currently has around 700 pupils, so is a fairly large establishment.
Catchment area
Dee Street is situated to the north-east of Canary Wharf, and is also close to the River Lea. There are some great property options in this area. For example, in Ada Gardens (which is very near the school), a modern three-bedroomed terraced house costs around £400,000. Across the A12, there are plenty of good-sized apartments, such as those in locations like Brownfield Street, which can be purchased for as little as £375,000. Alternatively, Ida Street has terraced properties for about £550,000.
If you're looking to rent, expect to pay around £1,600 to £1,800 per month for a decent-sized two-bedroomed apartment in a purpose-built block.
St Saviour's Church of England Primary School
School information
This school is another establishment that was awarded 'outstanding' across the board, making it one of the most popular Canary Wharf primary schools. It's relatively small (with around 235 students) and gives preference to those who are of the Church of England faith. You can find it on Chrisp Street in Poplar.
Catchment area
St Saviour's is a little further away from Canary Wharf, and is located close to Limehouse Cut. There are several good-sized modern apartments and terraced houses in this area, such as those on Broomfield Street and Brabazon Street, which are priced between £350,000 and £450,000 (on average). The apartment blocks around Alton Street Open Space are also sought-after, thanks to their pleasant views of the green space below. Alternatively, look at the roads leading off East India Road.
There are also some great properties to rent around here. For example on Alton Street, a good-sized four-bedroomed terraced house can be rented for as little as £2,150 a month.
Manorfield Primary School
School information
Manorfield Primary School is located on Wyvis Street, and provides education for nearly 700 students. 79% of the pupils recently met the national standards for reading, writing and maths (the national average is 65%), and it was awarded 'outstanding' in its recent Ofsted report. It's a three-form school, so has a fairly large intake – all admissions are handled by the LEA.
Catchment area
Wyvis Street is appealingly close to Langdon Park; another green space which many families enjoy spending time in. Langdon Park DLR station is also nearby. When searching for property in this area, focus on the locations around the school, such as Teviot Street or Zetland Street. A little further afield, you'll find some generously-sized flats in places like Nairn Street, which are priced at around £350,000.
Rental prices tend to be a bit higher in this location, with the average for a two-bedroomed apartment being about £1,800 to £2,200 per month.
Canary Wharf College (Glenworth)
School information
Situated close to the River Thames on Saunders Ness Road, Canary Wharf College (Glenworth) is a highly-regarded Christian faith school. A reference from a church minister is required for all allocated faith-based places; however, Canary Wharf College also accepts pupils from other religious backgrounds, or who practice no faith at all. They were recently rated 'outstanding' on their Ofsted report.
Catchment area
Canary Wharf College is located in a desirable part of Canary Wharf, thanks to its proximity to the river, Millwall Park, and Mudchute Farm Paddock. There are plenty of appealing properties in this area, though demand is high, so prices can be more expensive. Explore locations like Stebondale Street, or Saunders Ness Road itself. For example, a three-bedroomed flat on Manchester Road is around £450,000, whereas a more sizeable home on Plymouth Wharf is likely to go for well over £1million. 
There's a lot of variation in the rental market around here, with rates ranging from £1,600 for a two-bedroomed apartment, to nearly £4,000 a month for a luxury four-bedroomed townhouse with a garden.