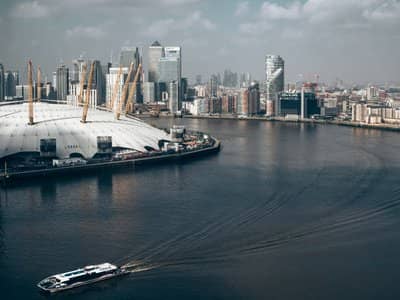 Is Canary Wharf a nice place to live?
Located in Zone 2 in the E14 neighbourhood, Canary Wharf has become one of London's hottest property locations. Canary Wharf is largely regarded as one of the best places to live in London on account of its good access to jobs, lower than average property prices and diverse leisure and transport offering. To find out more why we think Canary Wharf is a great place to live, read our guide below.
Does Canary Wharf have good Schools?
There is no denying it, schools play a large part in making an area desirable. In fact, the premium on homes located near to 'outstanding' rated secondary schools is believed to be as much as £180,000 in certain parts of the UK.
Canary Wharf and the surrounding neighbourhood benefits from a fantastic selection of schooling with four Ofsted rated 'outstanding' schools. These include Bygrove Primary School, Cyril Jackson Primary School and Canary Wharf College (both East Gerry and Glenworth sites). There are 12 schools in total at primary and secondary level, with most having a 'good' Ofsted rating. Unlike other areas of the capital, homes within catchment areas of good schools do not command much of a premium, making Canary Wharf a great area to live for access to good schooling.
Is it expensive to live in Canary Wharf?
Though Canary Wharf is defined by its modern glass and metal towers, the area has a diverse property portfolio with many affordable options. Each of Canary Wharf's individual neighbourhoods like Limehouse, Blackwall and Poplar have their own property offering, with a range of properties for all budgets.
The most expensive area to live in Canary Wharf is Canary Wharf itself, where the average property achieves around £500,000. The most affordable area to live is Poplar, where properties come in around £400,000. Limehouse, Blackwall and Millwall are also good nearby options, with property prices below that of Canary Wharf.
For those looking to rent, rental costs are below that of central London, making the area a great place to live for those wanting easy access to the city.
Is Canary Wharf safe?
Safety is another important factor in deciding whether an area is a nice place to live. Fortunately, Canary Wharf is a very safe area. Compared to other areas in London, there is very little crime with residents reporting that they feel perfectly comfortable walking through the area alone at night. Canary Wharf's crime rate is just 16.58 per 1,000 people - less than 10% of London's average crime rate of 190.32. Canary Wharf is regularly cited as one of London's safest areas to live, by both police and locals.
Is Canary Wharf good for jobs?
Employment opportunities are another crucial factor in deciding the desirability of an area. Fortunately, Canary Wharf is London's most prosperous location for job opportunities. Many employers are present in the area and while it has a reputation for finance, the local job offering has expanded in recent years. Office space is continually getting built in Canary Wharf to feed a demand for companies to work from here. In recent years, the number of start-ups has grown exponentially, with many creative businesses setting up shop here too.
Is Canary Wharf good for transport?
Canary Wharf is one of London's best neighbourhoods for transport connections. Within the last 30 years, the area's transport system has also undergone many changes, making the area a transport hub. Existing networks serving Canary Wharf include the Jubilee line, which connects to London's entire transport network with Westminster just 11 minutes away.  The area is also served by the DLR - London's only automated metro system, serving East London. If you would prefer to travel by water, you can also catch an Uber boat from Canary Wharf Pier which takes you as far as Putney in the West to Woolwich Arsenal in the East. The A13 also skirts by, providing a three-lane highway from Canary Wharf to the M25.
Next on the list for Canary Wharf is Crossrail and the much-anticipated Elizabeth Line. Canary Wharf is one of the only stations to have undergone an extensive station revamp for this project, with a brand new retail and public space – Crossrail Place. Once services are introduced across the capital, those travelling from Canary Wharf will be able to reach Liverpool Street just six minutes. Other key locations with speedy connections include Paddington in Central London - just 17 minutes away, and Heathrow Airport, which will be just 39 minutes from Canary Wharf.
Is Canary Wharf good for leisure?
Canary Wharf has a reputation for business, rather than leisure. However, in recent years the area has transformed to provide a diverse leisure offering with options for all interests and ages. Back in 2003, the area welcomed its first museum – Museum of London Docklands. Just a short walk from Canary Wharf, the museum explores the history of the River Thames and brings many visitors to the area throughout the week. Canary Wharf also benefits from a great selection of parks and nature spots with Millwall Park being a favourite location with locals. The area is also a great place to shop with major retailers and several boutique stores in the local shopping centre and Canada Place.
For evening entertainment, Canary Wharf also has a diverse range of restaurants and bars. Whether you are after a few casual after-work drinks or want to celebrate something special, there are places in Canary Wharf for every occasion. Popular restaurants include Roka, The Ivy, and Havez. However, there are numerous options with many places offering beautiful views across the city. For a more casual affair, Canary Wharf also has a few cinemas including a much-admired Everyman.
Conclusion
So, is Canary Wharf a nice place to live? The answer is yes. Living in Canary Wharf is a dream come true for many people, with great transport options, local jobs, fantastic leisure options and affordable properties. For those with a family, the area is also very safe with a great selection of schools. There are few areas of London that offer so much within such an easily accessible location. 
Are you considering renting property in Canary Wharf?  Call us on 0203 282 3733. We're one of the top letting agents in Canary Wharf with a diverse property portfolio for both renters and buyers. Get in touch to have a chat about your requirements, or you can browse our Canary Wharf properties for sale.

If you're already a homeowner in the area and want to find out how much your home is worth, book a free Canary Wharf House Valuation. For Landlords looking to let out their property, we also offer free Canary Wharf Canary Wharf Rental Valuations.