Eating
Manjal at Crossharbour, just next to Glengall Bridge, specialises in northern and southern Indian cuisine, including dosas to die for. There's also a rather spicy, but absolutely delicious, lamb curry with liver.
The Lotus Floating Restaurant, also at Crossharbour, offers great dim sum (and a special menu of authentic Chinese dishes if you ask for it) … but beware of the queues at weekends.
Close to Island Gardens you'll find The Old Fire Station a bar and bistro which specialises in Turkish cuisine. Reasonably priced, and the meze and kebabs are super.
In Island Gardens you'll find the inspirationally named Island Gardens Café, but what looks like a standard coffee and sandwich shop is actually a mecca for Caribbean food, including roti, which aren't that easy to find anywhere.
You'll also find Japanese and Korean restaurants, fish & chips, and of course the odd fried chicken shop if you have a look around, but we're going to save our final word for Firezza, who surely offer the best take away or delivered pizzas in London.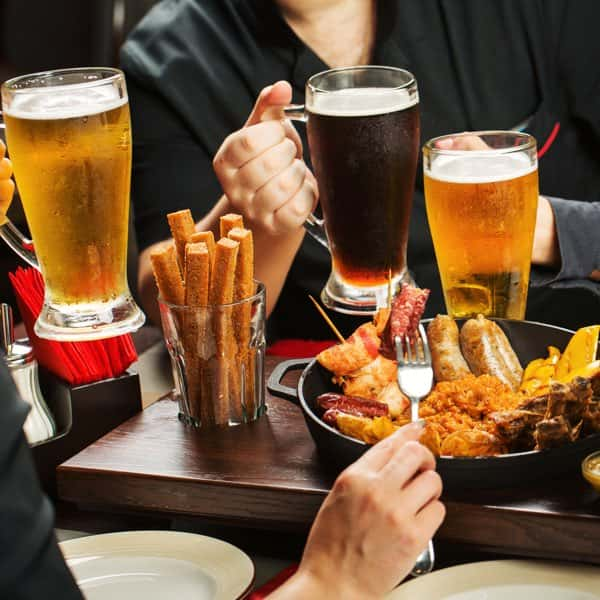 Drinking
Under new management, and right next to Crossharbour DLR, is The George. A proper pub for proper people, but it also happens to offer great food, a beer garden and conservatory. And a quiz night on Wednesdays.
The Gun on Coldharbour is a favourite with locals, and its full restaurant menu offers upmarket gastropub fare, with oysters as their speciality.

Local amenities
There's a large Asda superstore in the middle of the Island, very close to Crossharbour DLR, or the UK's largest Waitrose is up the road at Canada Place in Canary Wharf.
There are also plenty of newsagents, off licences and mini-supermarkets dotted around on the Isle of Dogs (including four – at the last count - Tesco Metro's), but you'll mainly find them either on Manchester Road or Westferry Road. These two roads actually run on to each other and create the U-road which runs around the Island.
And in acknowledgement of the Isle of Dogs' burgeoning oriental and south east Asian community, you also find a couple of oriental supermarkets, such as Ruyi on Westferry Road.
Culture
The Space on Westferry Road offers a programme of theatre and dance, together with creative writing workshops, and the Hubbub cafe and bar is next door for pre or post event food and drink.
Docklands' Museum of London offers a fantastic insight into the history of Canary Wharf and Docklands and is located at West India Quay.
Also at West India Quay is the Cineworld multiplex cinema with 10 screens. However, some film lovers might prefer the Everyman Cinema at Crossrail Place, a more boutique affair.