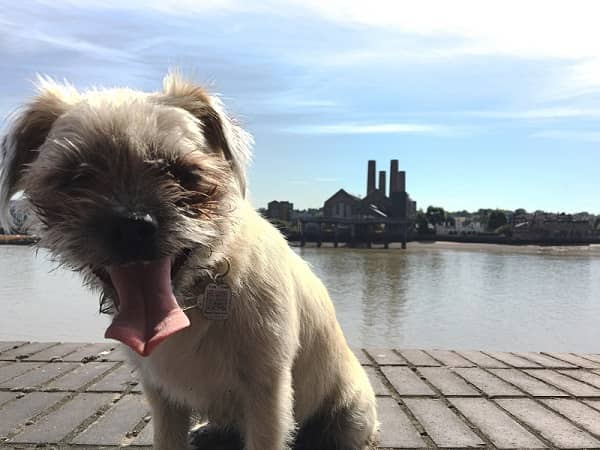 Hi, my name is Frank and I'm a proper local dog.
As a proper local, I'm going to show you around E14.
I'm going to be writing stuff every week. I'm out and about quite a lot.
When people talk about E14 they often think 'Canary Wharf', and they don't think about the Isle of Dogs, or Limehouse or Poplar, or Leamouth or Blackwall.
Today I'm on the Isle of Dogs (of course), on my way down to Island Gardens.
Over my shoulder you can see the Thames, and on the other side is a power station in Greenwich.
I do know that Greenwich is in SE10, not E14, but lots of people wonder if its a working power station. Well it is, sort of.
Greenwich power station is a back up supply for Transport for London. If we have a power cut on the National Grid, the power station will start working so we can still use the tube.
But, the power station might have a different future; you can read about TFL's plan here.
So, nice speaking to you.