Limehouse Property Guide
Limehouse is one of the most desirable areas of East London. Like nearby Docklands, this area was transformed from an industrial port in the late 20th century, becoming an attractive riverside neighbourhood. With elegant properties, stunning river views and great amenities, the area is loved for its unique character. To find out more on owning a property and living in Limehouse, check out our Limehouse Property Guide.
Properties in Limehouse
Limehouse is one of London's most historic neighbourhoods, with a unique industrial heritage. The history of the area is reflected in the properties on offer. Living in Limehouse means you have a wide choice of properties available. From period houses to modern developments, there is something for everyone. This mix of period and modern buildings give Limehouse an unmistakable character that's very much in demand with property buyers and renters.
Owing to the area's history as an industrial port, Limehouse has many sympathetically restored warehouse conversions, offering spacious proportions and period features. For example, around Limehouse Basin, tasteful warehouse conversions stand alongside contemporary new-build flats. These ex-industrial spaces are now luxurious apartments offering open plan living space with stunning views over Limehouse basin and Limehouse Cut. Some of the significant warehouse developments have properties selling for more than £1 million. However, many warehouse conversions are sub-divided into more affordable apartments.
There are also a good number of Georgian townhouses, once home to wealthy seafaring merchants. Arbour Square has some fine examples in addition to Narrow Street, which was recently named "East London's Priciest Street". Narrow Street boasts having one of the earliest surviving Georgian terraces in London. There you will find an eclectic mix of newly built apartment blocks, refurbished Georgian townhouses and converted warehouses.
Some of the most exciting properties in Limehouse are in York Square. There you will find pretty streets featuring early two-storey Victorian cottages with their front parapets and butterfly roofs. Another feature of these period properties is the flat-fronted design with doors that open directly onto the street.
In recent years, developers have caught onto the area's appeal, building many luxury apartments to feed the demand. This means the area has several glass tower blocks, offering spectacular views over Limehouse Basin and The City of London. However, Limehouse isn't just an area of expensive properties. There are many affordable developments dotted around, where flats can be bought for as little as £250,000. 
New-build homes in Limehouse
The regeneration of Limehouse into a vibrant and desirable riverside area of London is due, in part, to new-build homes. In some areas, estate homes were refurbished, whereas, in others, tower blocks were demolished to make way for luxury flats.
The £220 million Ocean Estate regeneration created over 800 new homes and refurbished an existing 1,000 council properties. The investment turned a once deprived area of London into a desirable place to buy affordable housing in the city centre. Thanks to the vision of the developers' vision, Ocean Estate was shortlisted for various regeneration awards.
Another area where regeneration has transformed Limehouse is in Canary Gateway on the banks of Limehouse Cut. In St. Anne's Row and St. Anne's Street, an extensive development of modern new-build flats provides residents with top-class accommodation. Many of the apartment blocks have communal facilities such as parking, a gym, and 24-hour concierge services. Additionally, the development of bars and restaurants in the surrounding area looks set to transform the area even more.
Further away from Limehouse Basin, many newly built apartments provide affordable properties to buy. For example, The Kiln Works on Ratcliffe Street and Commercial Road have amazing apartments fitted out to a high standard. Also, Explorers Wharf on Thomas Road beside Limehouse Cut has newly built apartments in proximity to Mile End Park. 
Best Roads in Limehouse
The most desirable road to buy a property in Limehouse is Narrow Street. Georgian terraced homes, apartments, and converted warehouses command stunning views over the River Thames and Limehouse Basin. Also, streets close to green open spaces, Regent's Canal and Limehouse Cut remain popular for homebuyers. Some streets to look out for are Thomas Road, Turners Road, and Carr Street.
However, when looking to buy property in Limehouse, it's more about views rather than postcodes. The most sought-after properties are those with great views of the river. The best new-build apartment blocks are Dundee Wharf, Victoria Wharf and Dunbar Wharf. However, if you are looking to buy or rent a refurbished warehouse flat, then Ratcliffe Wharf, Roneo Wharf, and Commercial Wharf are the ones that sell the fastest.
Renting Property in Limehouse
Suppose you want to rent a property in Limehouse, what are your options? Limehouse is one of the more affordable places to rent in Central London. And this sought-after neighbourhood has plenty to offer renters. Apart from terrific views over the Thames and Limehouse Basin, Limehouse has plenty of green, open spaces to escape the hustle and bustle of city life.
The cost of renting a flat or house in Limehouse depends on the location and size of the property. Some of the top-end luxury apartments on Narrow Street can cost between £350 and £600 per week for a one- or two-bedroom property. A three- to four-bedroom flat or warehouse conversion can cost as much as £850 per week. However, Limehouse still remains one of the most affordable areas in London for renters.
Limehouse Transport
Living in Limehouse provides great access to great public transport. When this part of London was regenerated in the 1980s, one of the chief ambitions was to connect the area with the centre of London. Transport is one of the chief assets to the area, with Limehouse having its own railway station. Two lines pass through the area – the DLR and C2C. The former connects the area with Bank in the west and the rest of East London in the opposite direction. The C2C line on the other hand takes you to Southend, so the coast is never too far away.
For those preferring to travel by car or bus, there is an efficient road network in Limehouse, with easy access to the A13 via several bus stops. Services to Central London take approximately 30 minutes. The most scenic way to travel however is by boat, with Uber Boat providing a regular service from nearby Canary Wharf.
Limehouse Employment
Living in Limehouse means you are never short of job opportunities. Situated between the financial hubs of Canary Wharf and The City of London, the neighbourhood has great proximity to employment opportunities. Both Canary Wharf and The City are considered financial centres, with household names such as HSBC and Barclays. Commuting time to either of these districts is a breeze, with journey times under 15 minutes.
That's not to say the area only boasts financial roles however. In recent years, Canary Wharf especially has been attracting a growing number of creative businesses and tech start-ups. London has a diverse economy and Limehouse's excellent transport facilities mean most areas of the city are within easy reach. There is little wonder therefore that the area has one of the highest employment rates in London, exceeding the national average by approximately 7%.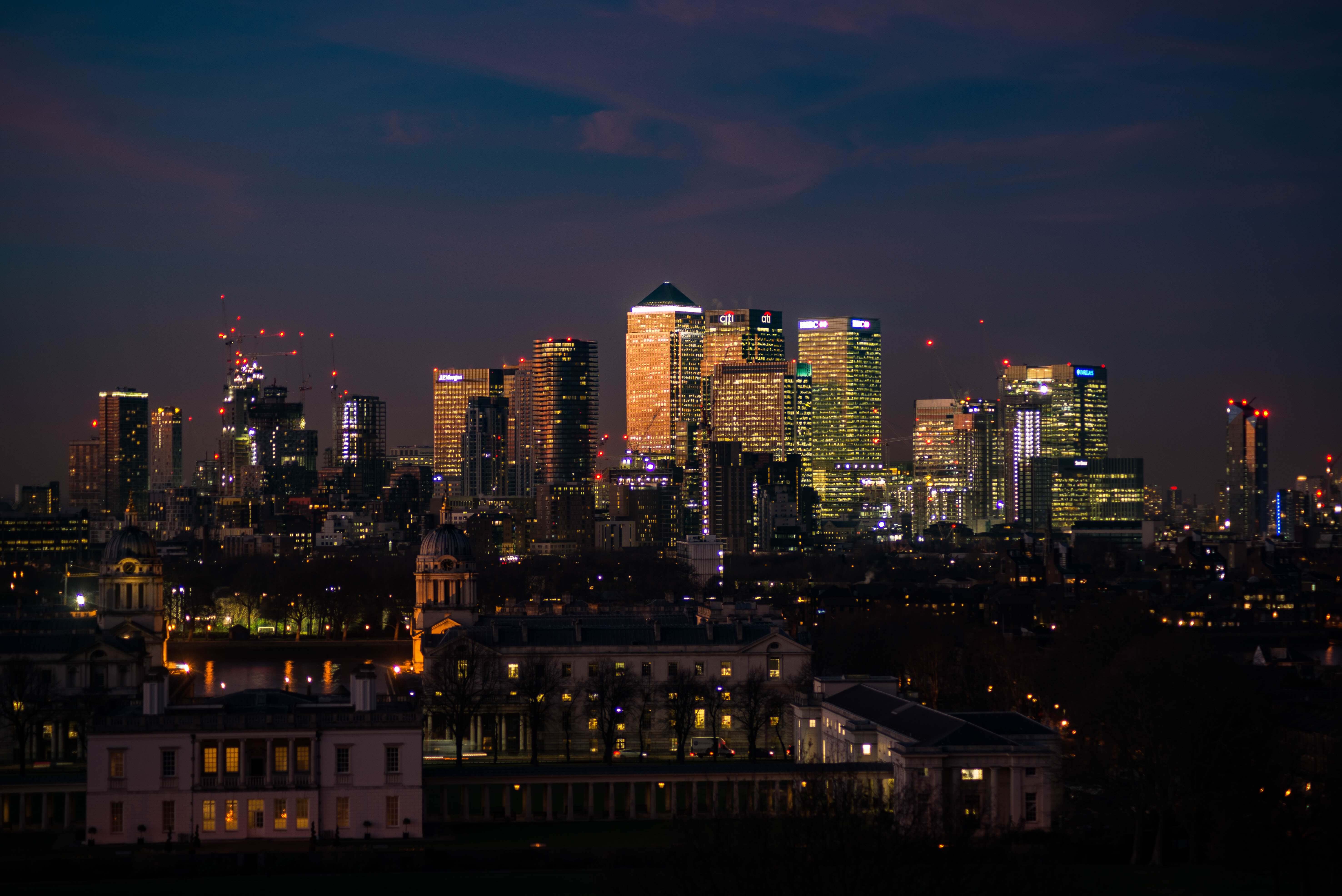 Limehouse Schools
Another asset for the Limehouse area is the provision of local schooling. London is undoubtedly one of the best locations in the UK for education, with Limehouse bucking the trend. Living in Limehouse means you are within walking distance of a wide range of top institutions.
At the primary level, the area is served by a wide range of schools, with many rated 'outstanding'. Some examples of local schools achieving an 'outstanding' rating by Ofsted include Sir William Burrough Primary School and Cyril Jackson Primary School. At the secondary level, nearby St Paul's Way Trust School is also a highly regarded institution. What's unique about this area of London however is that there isn't generally a premium attached to properties within catchment areas of good schools. This means you can secure your children a quality education without the additional expense.
Limehouse Leisure
Despite being a residential neighbourhood, Limehouse offers a great leisure opportunities. The most distinctive feature of the area is the Limehouse Basin, around which many pleasant walks are to be had. The area is also full of large open green spaces including Ropemaker's Fields and Stepney Green Park.
What locals like about the area is a the good selection of local restaurants. One such example is Shanshuijian, which plays to the area's history as London's original Chinatown. There is also a famous pub – The Grapes – which has been running since 1583 and is reputed to have been a favoured watering hole of Charles Dickens. For something a little more lively, The Troxy is a much beloved Art Deco venue which has been hosting music concerts and performances since 1933.
Living in Limehouse
In summary, living in Limehouse provides the best of both worlds, benefiting from all that London has to offer, in a quiet riverside setting. With excellent transport links, gorgeous properties and great leisure facilities, it's little wonder the area has soared in popularity.
Proper Local is a local Limehouse Estate Agent, dealing exclusively with properties in the E14 neighbourhood – areas such as the Limehouse, Canary Wharf and Isle of Dogs. If you're looking for a Limehouse property to buy or let, then get in contact. We are one of the highest rated estate agents in the Estate Agents in Limehouse and have a great local property portfolio for both buyers and renters.
Get in contact with us today or browse our popular pages below.
Properties to rent in Limehouse
Properties for sale in Limehouse